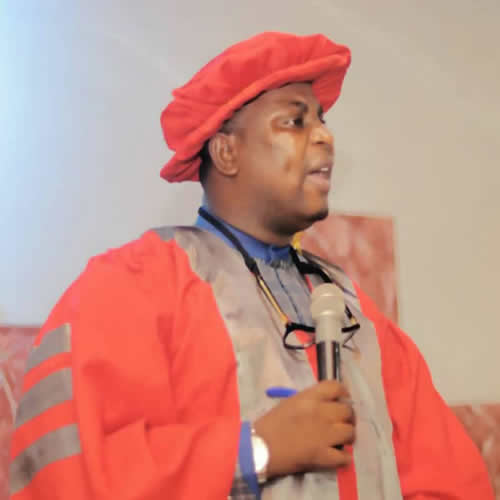 Dr. Amb. Samuel Takon Ojong
Amb. Dr. Takon Samuel Ojong is an international speaker, life coach, business consultant, and analyst. He is academia in public administration, comparative politics, entrepreneurship, strategic studies, and peace, and conflict resolutions.
BA international relations from Houdegbe North American University, The Republic of Benin.
MA Peace and conflict resolutions from saint Monica university Cameroon.
MA international relations from ISFopase University republic of Benin.
MBA in Human Resources management
Adonai University Cotonou
MSc Political science from Gideon Robert University Zambia.
CIML Business school. Delaware USA
Ph.D. Public Admin from IIC University of sciences and technology Cambodia with lots of international accolades on Politics, Nation-building, entrepreneurship, etc.
About 21 fellowship certification within and outside the shore of Africa.
Doctor of Business Administration in Educational leadership
Hundreds of International awards on humanitarian, Peace and conflict resolutions, entrepreneurship, etc.
He is the CEO of DOLF business school Nigeria, Crown Point International College of Health Sciences and Technology, Jongsam excellent house limited, Builders house Christian Centre, Harvard Intl school, and many others.
Dr. Sam is board member governing council to about five Universities in Cameroon, Ghana, Republic of Benin and Switzerland
He hails from Cross River, Ikom local government area.
Connect with Dr. Sam
Facebook: Takon. Samuel ojong
WhatsApp: +234 814 724 1607
Email: ceafrica2empower@yahoo.com.