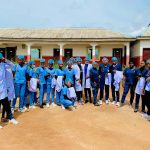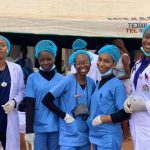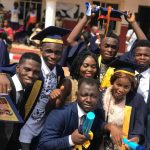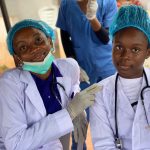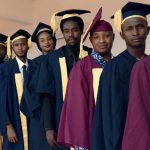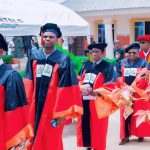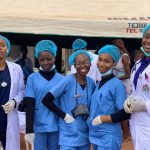 Crown Point International College Of Health Sciences Management and Technology
Learning and growing together
Welcome to Crown Point International College Of Health Sciences Management and Technology. We strive to provide highest quality education, bridging your child's success with infrastructure of knowledge and creativity.
CPICHEST produces advocates, healers, and peacemakers, award-winners, best-selling authors, and innovative leaders. We help you advance your education while you manage work, family, and whatever the world throws at you. We also pay attention to your moral, social, ethical, and religious development.
Our fees are relatively affordable, while scholarship is available for all best students in the department. Being a Health professional will give you an edge to succeed in your chosen career with our numerous entrepreneurship skills.
At Crown Point College Of Health Sciences and Technology we offer the following courses:
 Technician In Training
Community Health Extension Workers in Training
Junior Community Health Extension Worker
Professional Diploma in Health Information Management
Medical Records Assistant In Training
Dental Therapy
Dental Surgery Technician in Training
Pharmacy Technician in Training
Health Technician in Training
Health Assistant (Medical) in Training
I wish to welcome both the returning and all our fresh students to the serene and student-friendly campus of the Crown Point International College of Health Sciences & Technology of Nigeria for the new academic session.
I wish to congratulate the returning students on their success at the last session's examination. I also rejoice with the fresh students on their admission to the College this session.
The need to provide both the returning and fresh students with adequate and current information on the activities of the College in order to bridge the communication gap informed the review of the existing student's handbook.
This handbook is an authoritative source of information necessary for the guidance of all students throughout the duration of their stay in the College.
Therefore, all students should endeavour to collect the handbook from their various Departments, study and acquaint themselves with the information therein.
It is pertinent for all new students to note that the various activities (both social and academic) engaged in while on campus, will earn points that would cumulatively reflect in the final transcript.
Students should research the courses available for the exchange programme and discover new internship opportunities to enhance practical exposure and widen their knowledge and experience.
Dear Students,
I welcome you to Crown Point International College of Health Science and Technology, a College where we learn to lead and we lead to conquer.
It is my pleasure to let you know that admissions are ongoing for all intending students wishing to study health and allied health courses.
Let me also bring to your notice that our College is fully accredited by the state and federal ministry of Education. Also, we are fully licensed to operate by relevant bodies or council of various departments.
The departments are Medical Laboratory Technology, Environmental Health, Community Health Extension Workers, Dental Therapy, and Pharmacy Technician.
Enroll for a new admission on or before September 2022