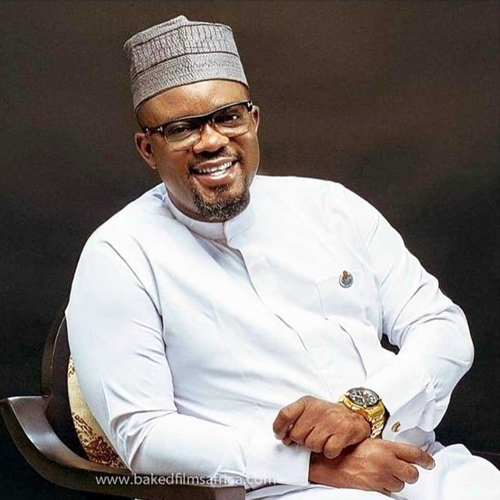 Mr. Charles Inoje
Charles Inojie is a Comedian, Actor, and Filmmaker, and boasts of several awards in his kitty as proof of validation and dedication to his special calling.
He holds a professional certificate in acting (CTA, 1993) and a degree in Theatre Arts (B.A Hons, 1999) both from the prestigious University of Port Harcourt and has accounted for almost a hundred and fifty movie titles either as director, actor, producer or writer.
Until August 2019, he was director of Africa's most popular show on television, THE JOHNSONS (a position from which he voluntarily stepped down after five years). Till date, he still plays the lead role character (Lucky Johnson) in widely accepted sitcom.
Aside from being a member of key professional bodies within the movie industry in Nigeria, like the Directors Guild of Nigeria (DGN), Actors Guild of Nigeria (AGN), and the Screen Writers Giild of Nigeria (SWGN) where he is the immediate past National President.
Charles Inojie is also an Associate Member of The Chartered Institute of Management and Leadership (CIML) USA, and Fellow, The Institute of Management Consultants (IMC)-Nigeria.
He is a GLOBAL PEACE & SDG AMBASSADOR as conferred on him by the Arise O Nigeria Empowerment Initiative.
Only recently, Charles Inojie was honoured alongside some other top industry players with the prestigious AFRICAN HERITAGE AMBASSADOR by the African Union Agenda2063 Ambassadorial Assembly of the AU.
He is married with children.