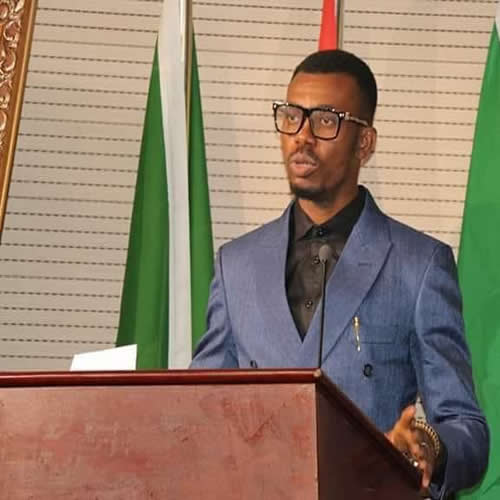 Dr. Babalola Omoniyi
Babalola Omoniyi is the Executive Director/ founder of the Pan African Leadership and Entrepreneurship Development Centre (PALEDEC)-a community-focused Leadership, social entrepreneurship, and capacity development charitable organization.
He is a Principal Partner at the World Business Leaders Council, a globally renowned one of the most powerful and influential non-profit, membership-based business community of global decision-makers and high-profile executives, with the aim of expanding trade and investment opportunities for members through strategic engagement and partnerships with relevant stakeholders.
Dr. Babalola has a Mini-MBA in Business Management from the International Business Management Institutes – Berlin Germany and an Honorary Doctorate in Business Administration from the Yesbud University, Zambia.
He is a chartered Public Relations practitioner from the Nigerian Institute of Public Relations and also has certification in Nonprofit Leadership and Management from the prestigious Lagos Business School.
He holds an Advance Diploma in Business and Administrative Management from the London Academy Business School, and Digital Marketing and Communication strategy from Digital Marketing Skills Academy
For the past 5 years, as founder of PALEDEC, Babalola has initiated and supervised several projects that have directly impacted over 9,000 people across Africa.
Through PALEDEC, Babalola has consistently organized and supervised the Pan African Humanitarian Summit once a year since 2015 till date in one of the world's capitals respectively in Accra (Ghana), Dubai (UAE), Dar-essalam (Tanzania), and Rabat (Morocco), Abu Dhabi (UAE) with over 3,800 participants to include former Heads of State, Royalty, Celebrities as well as Business Leaders from 62 countries.
Babalola also initiated and supervised the Child Summits and Award since 2017 to celebrate outstanding African children between the ages of 4-13 who have recorded tremendous and remarkable achievements in various fields. Different editions of this project has been held in Nigeria and Ghana.
Between 2016 and 2018, Babalola has volunteered as PR and Development Communication Director for Water for Rural Africa Foundation (Ghana); Director of Contact and Mobilization for the Coalition of Wives of African Presidents for Peace; and Director of Public Relations at West African Youth Summit.